Copyright 2003-2007 All Rights Reserved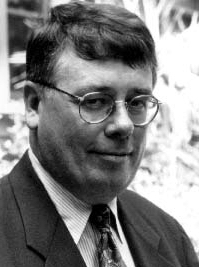 John Glanville has over 20 years of direct investment and portfolio management experience in public equities, fixed income, and alternatives (oil & gas, real estate, venture capital and private equity). He serves as General Partner of The Athenaeum Fund and Athenaeum Capital Partners, both early state technology venture capital funds and as General Partner of Birch Park Ltd and Berwick Investments LP, private investment partnerships with over $50M in assets under management.
Prior to his investment career, John worked for 15 years in construction management, 10 years with Turner Construction in Houston and Connecticut, and five years for California Institute of Technology in Pasadena, California. Projects include Allen Center Complex, Texas Commerce Tower and Republic National Bank (Houston, TX), NYNEX Headquarters (White Plains, NY), Otis Elevator Headquarters (Hartford, CT) and Braun Athletic Center, Moore Laboratory of Electrical Engineering and Avery House at California Institute of Technology (Pasadena, CA).
John is a founding member of the Pasadena Angels, founding member of the Tech Coast Angels - Santa Barbara Chapter, founding Advisory Board member for the Los Angeles Business Technology Center, charter member of Los Angeles Social Venture Partners and is a frequent speaker and panelist at universities and conferences. He currently serves on the Boards of two early state technology companies. He earned his BA degree from Lehigh University where he currently serves on the Board of Trustees and has a MS degree from the University of Texas at Austin.